Sunday Social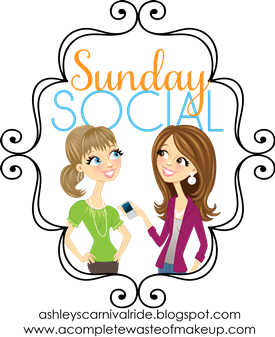 This week's questions
We are going back to the beginning! These questions are all about YOUR blog! We're changing up the questions a bit this time. If you've never linked up before, this is a great post to
introduce
yourself!
1. What is the name of your blog? MakinMyAptaHome.com How long have you been blogging?just a little bit over a yr
2. Why do you blog?because I have found it to be an amazingly rewarding experience
3. What is the first blog you ever followed?a blonde DIY life sadly she no longer blogs
4. What is your favorite post you wrote in 2012?this one about my trip to DR click on pic
5. What are your blogging goals for 2013?to keep up with or surpass all that I did in 2012
6. Name your top 3 favorite blogs.
Simply Vintagous
Susan & her stories of John will totally crack you up go see
Better After
it just the before & after that leads me to some amazing bloggers
Have a great Sunday, y'all!