Sunday Social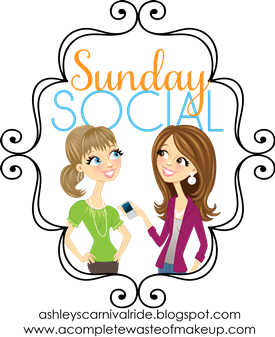 This week's questions
1. What is your ideal way to relax?
sitting in front of the boob tube in the evenings with today's GH on the DVR
2. Where is your favorite place to be?
on the beach any beach
3. Who do you consider your biggest role model?
my mother I have no idea how she raised two women I'm raising 1 and it drives me to drink…
4. What does your life look like in 3 years?
my prayers are that J will be in her 3rd yr of college & our furniture business would possibly be my full time job a girl can dream right
5. If you could go back and change one decision, what would it be?
you can't change one thing with out changing it all so I am fine right here
6. What is your biggest accomplishment in life so far?
my daughter
J is in middle w big cheese grin
Have a great Sunday, y'all!
Next week's questions
These are all about 2s!
1. If you were stuck on an island what are the two material items you would want to have?
2. What are two TV shows you'd watch over and over
3. If your house was on fire what two things aside from family, pets, etc would you grab?
4. What are your two most favorite articles of clothing?
5. What two movies that you saw in the past year would you recommend to us?
6. What are your two biggest guilty pleasures?