Sunday Social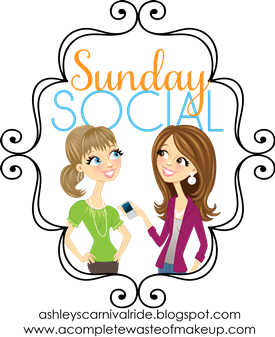 This week's questions
1. What was your first car?
a used Lincoln Continental I loved that boat lol
2. Who was your favorite childhood teacher?
I really loved my first grade teacher but for the life of me her name isn't coming back I wonder if this is the beginning of dementia lol (@43 prob not)
3. Were you involved in any sports/extracurricular activities? Share pictures if you can!
I was in the color-guard my freshman yr of HS but that's as sporty as I got sorry no pic…
4. What was your favorite birthday party?
 30 in South Beach with my sista's & friends it was a blast and I do have picture>>
5. Who was your teen celebrity crush?

John Stamos
6. What show/movie did your parents not allow you to watch?

my mom was always cool we could watch pretty much anything
Y'all have a great Sunday!
1. What is the best Valentine's Day you've ever had?
2. What is the worst Valentine's Day you've ever had?
3. What do you plan on doing for Valentine's this year?
4. What is your best Valentine's idea if you're single?
5. What is your favorite Valentine's candy?
6. Favorite Valentine's memory from your childhood?