Sunday Social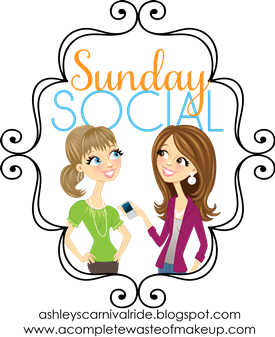 This week's questions
These are all about books!
1. What is your favorite childhood book?
2. What is your favorite book lately?  
3. What is the book you wish you could live in?
4. If you could be any character from a book, who would it be and why?
5. What is your favorite book turned movie? ah I think the Bridges of Madison County although its been so long since I saw the moving I'm not so sure might have to give it a watch this next weekend juss to double check
6. What is your favorite magazine?
Vogue 
always
always
 Vogue 
although
 I no longer subscribe it is a very sweet torture seeing all the designer stuff 
and since I 
don't
 have answers for questions 1-4 I will tell you I read the 50 shades of grey series and had a hard time getting thru book 1 but 2 & 3 were much 
easier
 reads although can I pls complain here what the hell is wrong with this girl and I say girl cause she was a virgin when she met him so not yet a woman lol i'm 
quoting
Brittany
 aye 
ya
 yay anyway back to this anna pls tell me what woman in her right mind would agree to be with this man as her first anyway i wont go on if you 
haven't
 read it I hope i 
didn't
 spoil it for you there is more to the story I just 
don't
 think it gave any focus to what was wrong with her ??