Sunday Social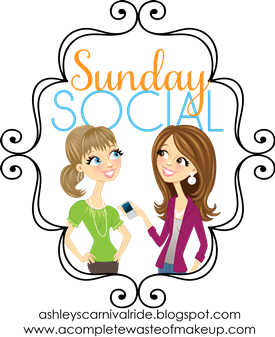 This  week's questions
These are all about Halloween!
1. What was your favorite H
alloween costume
 as a kid? (pictures??)
I dont have any pics of me as a kid I lost them all being a bit of a 
nomad
 in my twenties but my 
favorite
costume
 for my J was her first (she actually wore it her 1st & 2nd year cause it was that cute
is she not the cutest dalmation??
2. If you could go back and dress up as something what would it be?
I dont think we need to go back to dress up as something hell there's plenty of Halloween's in front of us right soooo with that said I would totally love to have the body to dress up as a Genie think I dream of Genie
but I'm gonna need to do a whole lot of sit ups for this ughhhhhhhhhh
3. Favorite costume as an adult? (pictures)
I put this pirate costume together in 1 day and headed out to the partayyyyyyyyy lol 
4. What is your favorite Halloween candy?
Candy Corn
5. What is your favorite Halloween memory?
as a teenager me & my friends would go out on all Hollows eve and bombard each other with eggs one year I changed clothes 3 times before the end of the night it was awesome 
6. What's your favorite scary movie?
Halloween of coarse..cause the story will never enddddd
We're calling these questions Deep Thoughts with Neely and Ashley 🙂