Sunday Social
Sunday Social is a fun & simple way to help your readers get to know you a little better.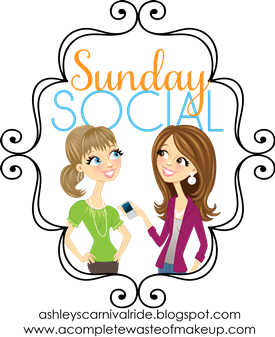 This
 week's questions
We want to know what YOU are thankful for! It can be anything, as many things as you want to write about! We'd love to see pictures too!
Have a great Sunday!
What I'm thankfull for 
my mom her crown says it all – I hope to be even half as good as her!!
My daughter J even as the craziest teenager eva!! I love her 
Our puppy CoCo – I guess 1 day I will thank my ex for convincing me I am a dog lover!!
just some of the extended family that brighten my life
My Friends – some new some old but all the absolute best people 
and everything else the good lord provides me, to live this crazy 
roller-coaster
 we call LIFE!