Sunday Social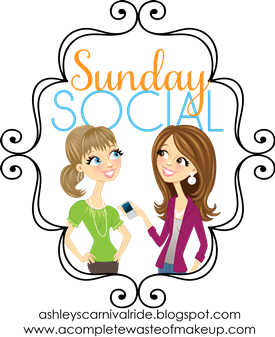 Next Weeks Questions:
1. Favorite Holiday Movies/TV Specials?Santa claus is coming to town
2. Do you do any volunteering during the holidays if so what? yes @ God's love we deliver If not what would you do?
3. Favorite toy received as a Child for the Holidays?dolls dolls dolls me circa "78
4. What was your must have item in high school for the Holidays?clothes!! namely lee jeans do you remember them
5. Item you begged for the most and never got?real lee jeans I got the bootlegs lol and i totally rocked them!!
6. What do you do on Christmas Eve? its a big time party with the family and I now make the pernil!!
Happy Sunday!