Sunday Social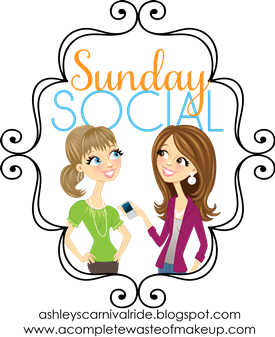 This week's questions
1. Do you plan to change any of your eating habits in the new year?I should I really should but I haven't planned anything…
2. Any workout tips to get us back in shape after the Holidays?

JUST DO IT!! It's what I'm telling myself as off to the gym I go ughhhhhhh
3. What is your favorite thing you did over the Holidays?
spending time with my mom was very 
meaningful
 for me this holiday as I was having huge issues with my teenager my mom   is the most amazing woman I know
4. What is something you hope that you accomplish in 2013 that you did not in 2012?
well I really really wanted to find & reupholster some wing back chairs and that is 
defiantly
 a goal for this yr…
5. Name 3 things happening this year you are excited about and why.
1-

My daughter graduating HS
2- getting my drivers licence (it's a long expensive story but last yr I finally paid off & cleaned my old licence and am now readyy for a new one after 1 yrs woohoo)
3- my daughter going off to college
Have a great Sunday, y'all!