My THRIFTY weekend finds
oh I think all garage sales should be held in the fall I love this weather to go out in isn't it awesome??
I threw on my sweatshirt on Saturday morning and headed out…
here's my garage sale finds I spent $10 bux total
J loved & claimed this box as soon as I walked in with it…
good thing I thought she would  luff it & got it for her room smh and my kid says all the time I don't know her I beg to differ ha Mom does know best!!! lol teenagers ugh
the van gogh welcome home i luff luff luff him @ 2 bux no brainier and its wood so you know it will rub and buff well 😉 hee hee
I don't know why this bird called my name but he did lol
"ARod don't leave me" lol
$1 no brainer
and the garage sale find of the day
as my good friend Ja 😉 told me every one needs some Marilyn inspiration!! and she is right I have always been a fan and in Blk & Wht welcome home baby!!!
and then I made a quick run…
to my local goodwill here's my haul from there…
these 2 canvas's I thought could be revamped for my new room
they were yellow tags which were 50% off
 some cha-keys I liked & picked up
and you might think this next one was the find of the day
but as awesome as I do think this decanter is
this next baby oh mmmm geee
even @$14.99 I thought this baby was a steel
do you know what it is?? come see more about it this week…
here's a hint it will look awesome in the SUNROOM on
my _ _ _ cart (have I said too much??) see answer here
ps – see my Links party page for where I party & share my projects


and don't forget to come link up here
starting 
Oct 5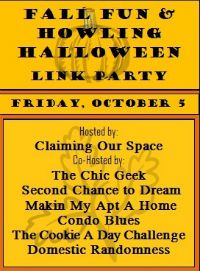 Update Friday Oct12th
update Tuesday Oct 9