Fall One Room Challenge week 2
It's officially under way the fall One Room Challenge is in week 2 and I've actually gotten the kitchen started. In today's post I will show you how $6 have been spent. Have I told you all how thrifty I am. Well I'm sure this post will definitely prove that to you. The kitchen is under way and I have already added some pretty. You see I am not one of those people who goes into a room and clears everything out. I also can't stand to look at a big mess it totally discourages me. So while some of it may look messy I need to add something pretty to push me to continue and want to see the end result.
So as you can see the refrigerator being an easy and pretty project got started at the same time or while I was painting the cabinets. For the top cabinets I am using some leftover paint from Sherwin Williams. Its a light grey color TBA. I have to recheck the container so will update this post once I have the name. As for the handles I decided to go with Rustoleum copper. So the fridge handles got the copper treatment as well. As for the contact paper I used for the fridge a silver iridescent one I found at my local dollar store.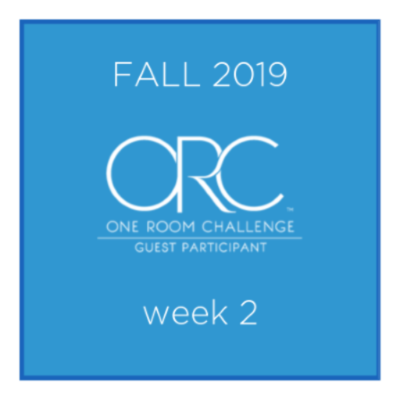 As for the cabinets I started with the right side of the kitchen the cabinets over the stove.
I've previously done a set of kitchen cabinets where I removed all the doors and thought I would try this time how it goes without that step. I consider myself to be a pretty neat painter so I didn't even empty out the cabinets. I have however given them a clean out whilst waiting on paint to dry so in the end I will have given this kitchen a nice clean look both inside and out.
I'm pretty excited about the progress thus far. I hope to be done with all the top cabinets by this weekend. Wish me luck cause mother nature and her rain storms have delayed me all week. So what do you thus far? Let me know in the comments below.
$2 spent on zip tac contact paper
$4 spent on Rustoleum copper paint
Stay tuned…